Summer Time Events!
Mustang Night at Victory Church – September 21st, 2018
(Rain make up date from August 3rd)
Address: Victory Family Church
21150 Route 19
Cranberry, PA 16066
GPMC All Ford Show – September 23rd
(Hosted at Shults Ford in Harmarville PA – See Flyer.)
Address: 1300 Gulf Lab Rd
Pittsburgh, PA 15238
Croftgate will also be at our show.  Get your car detailed or pick up some of their products!
All-Ford Show Volunteer Sign-Up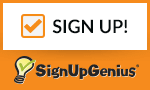 ---
NEEDED: Tour planners
Don't let just one person have all the fun!  All GPMC members are welcome to plan a tour.  Just be sure you coordinate your efforts with Tim "the tour man" so we don't have scheduling conflicts.  You might find inspiration from past GPMC tours listed here: https://gpmc.org/tour-archives/
---
This page lists events organized by the GPMC and events that GPMC members are attending as a group.  Members who want notices about other events in the area are asked to provide the details in the Member Forum.
Information on other regional events may be found on the Links Page.  See MCA event listings Here.
************************